Let's delve into the remarkable advantages of Vitamin C and how it can bolster your health during the impending season.
read more
While many symptoms may be harmless and resolve on their own, there are certain warning signs that should never be ignored. These symptoms could be indicative of serious underlying health conditions that require immediate attention. Here are 10 symptoms that should prompt you to seek medical care without delay:
read more
Who´s Gonna Save The World
This song highlights huge challenges the world is facing right now, like never before including threats from Vladimir Putin who would not hold back from starting a Nuclear War against those who will interfere in Russia's invasion of Ukraine. Times have never been as dangerous as they are right now. This music video is more like a documentary than just a song as it documents Wars and the devastating effects of war such as Refugees and Famine, and that's without mentioning Pandemics, Climate Change, Worldwide economic collapse.
"Who's Gonna Save the World" was first composed in 1983 by Howard Conder when he and his wife Lesley first set up London Music Studios in Tampa Florida USA. Since then there have been several versions of this song and now this latest version is going to be released in the coming weeks.
George William Musulira Kiberu, known to Howard as William since they first met in Uganda in 1994 has co-produced all the versions since 2012 including the latest version in 2021.
Basically, the song is about the state of the world from an ecological and spiritual perspective. This one line taken from a verse might help to understand where the song is coming from: "Man has taken giant steps in technology but will he ever get it right with ecology, ozone layers and chemicals, pesticides and waste, to mention only but a few to show why mans in haste." and another verse "The world awakens yet again to another day but does it recognise the signs afraid it doesn't say, unless we change all our ways, no time for indecision, the Universe will look at Earth and hold us in derision."
The music is powerful just as the lyrics are and both together, we hope will inspire you for there is hope for mankind's future and it does not rely on our world leaders, but on our creator. Bob Marley mentioned some of these issues in his song "One Love" for Bob was well aware of what we all would face in the future but he constantly reiterated this optimistic line in his song "LET'S GET TOGETHER AND FEEL ALRIGHT".
Available in all online stores and streaming platforms.
Stream or download the single:
Alternative Video Versions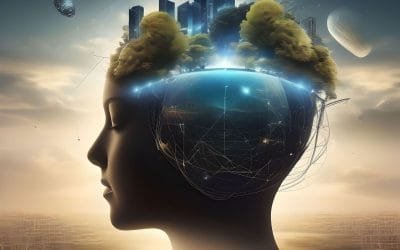 In this article, we'll delve into ten scientifically-proven methods for managing stress and anxiety in the digital age. By providing practical strategies for fostering mental well-being, we hope to empower individuals to find balance and peace amidst the non-stop digital noise.
read more