The Truth About Cancer – Ty Bollinger's world changing 9 part Docu-Series
Let's delve into the remarkable advantages of Vitamin C and how it can bolster your health during the impending season.
read more
While many symptoms may be harmless and resolve on their own, there are certain warning signs that should never be ignored. These symptoms could be indicative of serious underlying health conditions that require immediate attention. Here are 10 symptoms that should prompt you to seek medical care without delay:
read more
I am deeply honoured to appear in Ty Bollinger's world changing, nine episode docu-series  The Truth About Cancer.
This was launched on 13th October 2015 and was the reason I was prevented from logging into my own SOCIAL MEDIA pages as was Ty Bollinger prevented from seeing his pages.
Chemotherapy and synthetic drug medicine are worth billions to Big Pharma.
Big Pharma, which hijacked medicine in the 1940's, originates from the mustard gas of the Nazi concentration camps.  The Flexner Report backed by Big Money closed down natural medicine, naturopaths and work of Professor Beard on B17 in Edinburgh University, and Dr. Max Gerson and Harry Hoxsey and others who were curing cancer naturally without poisoning the body.
The public, always looking for a quick fix, and Big Pharma offered it to them in synthetic patented cures .  They were looking for Big Bucks by patenting medicines in a world they were increasingly polluting with their chemicals.   The air, the earth and the soil became polluted, people got sick, and Big Pharma got RICH.
These vested interests  want to suppress this documentary, The Truth About Cancer from reaching the public.     This was done subtly.    Ty and I had blank screens when we tried to access ANYTHING on SOCIAL MEDIA, but the rest of the world, who could see our pages, did not suspect anything.   Until we got reinstated through huge public pressure on SOCIAL MEDIA.   Thank you, loyal friends.
However, millions are now watching the series, and the TRUTH IS OUT – FOR ALL WITH THE INTELLIGENCE TO UNDERSTAND IT.    NEVER AGAIN WILL THINKING PEOPLE BE BULLIED INTO BRUTAL TREATMENTS THAT DESTROY THEM.
Ty is a Texan CPA (chartered accountant) whose family were decimated by cancer.  First his father died in 25 days from radical surgical cancer treatment, then five other family members, and finally his mother.   They were all tortured to death, as was my own daughter, by "necessary" treatments.   In our ignorance, we all thought these horrifying cutting, poisoning and burning treatments were the ONLY hope.
We were authoritatively told that, by the White Coats.   Who were we to argue???   We were desperate to see our loved ones heal.
Ty, like me, was devastated by his family losses.   He started to research these brutal treatments his family had endured, and which had killed them.  He sought to protect his own wife and four children from cancer in the future.
As he discovered the truth behind these toxic treatments of poisoning and burning the body, he was increasingly angry that these medieval treatments were being used on unsuspecting patients, as their ONLY option.  Like me, he discovered the shocking truth about the history of chemotherapy and the risks it involves.   The risks the patients are never told about.   That chemotherapy and radiation are CARCINOGENS AND CAUSE FURTHER CANCERS.
Like me, he found it was ILLEGAL to try natural treatments, in all areas of the world where the medical profession has been HIJACKED by Big Pharma.   Our doctors and oncologists are not evil, but they practice what they have been brainwashed into practicing, although one would have thought common sense tells them it is disastrous to damage the immune system.  However, many are now speaking out, and 130 of them appear on the film.
Young doctors are not taught that it is only the IMMUNE SYSTEM that will ever restore health.   They are taught to destroy it with drugs and radiation.   If they question this, they lose their licence and their living.
Like me, Ty started researching and finding natural cures that were being DELIBERATELY SUPPRESSED.
CURES THAT WORKED, SUCH AS DETOXIFICATION, COFFEE ENEMAS, COLONICS, AND RESTORATION OF LIVING NUTRIENTS IN SIMPLE HERBS,  FRUIT, VEGETABLES, SEEDS NUTS AND GREEN PLANT, AS I DISCOVERED, IN THE GENESIS 1:29 AND 30.    FOODS ADVOCATED FOR OUR NUTRITION BY GOD.
WE LEARNED THAT ONCE FOODS WERE PROCESSED, CHEMICALISED AND GENETICALLY MODIFIED, WITH EXCITO TOXINS, ARTIFICIAL SUGARS, SALTS AND OILS, THEY POISONED THE BODY.  THIS HAS BROUGHT ABOUT THE PRESENT GROWING EPIDEMIC OF CANCER, HEART DISEASE, DIABETES, ARTHRITIS, AUTOIMMUNE DISEASE, AS WELL AS DEPRESSION AND BRAIN FOG.
WE ALSO LEARNED THE TRUTH ABOUT CANCER-CAUSING MAMMOGRAMS AND VACCINES.
I ACTUALLY HEALED in 2003 ON RADICAL DETOX, LAETRILE,  B17,  THE HUMBLE APRICOT SEED, APPLE SEEDS, GRAPE SEEDS AND GOD'S GENESIS 1.29 AND 30 DIET.  THIS VEGETABLE PROGRAM IS ALSO DESCRIBED IN THE BOOK OF DANIEL 1.
BECAUSE I AM A CURED CANCER SURVIVOR, I AM MORE VULNERABLE THAN TY.   AS A HEALED CANCER PATIENT, HEALED ON ALL NATURAL MEANS, AND BELIEF.  I AM LIVING PROOF AS ARE ALL THE OTHER FEATURED, HEALED PATIENTS.    NOTE THAT IN OCTOBER 2015, I AM IN PERFECT HEALTH AT 75 AS I POST THIS ARTICLE TO MY WEBSITE!
TY AND I INVESTIGATED GROUND BREAKING TREATMENTS BEING CARRIED OUT AROUND THE WORLD, PARTICULARLY IN MEXICO,  GERMANY AND LATVIA.   WE RESEARCHED LIFE SAVING IMMUNOTHERAPY, DENDRITIC CELL THERAPY, SOUND AND LIGHT MEDICINE, POWERFUL ESSENTIAL OILS, ESSIAC TEA AND OTHER NATURAL TEAS.
WE LEARNED THE DEVASTATING EFFECT OF A PATIENT'S NEGATIVE EMOTIONS,  LACK OF OXYGEN AND EXERCISE,  DUE TO THEIR SEDENTARY LIFESTYLE.
Ty reveals all the latest information from the world's top integrative health doctors, nurses and cancer survivors in his GLOBAL QUEST FOR THE CURE.   WATCH the nine episodes of THE TRUTH ABOUT CANCER INCLUDING THE INTERVIEW WE DID IN LONDON.
SUPPORT TY AND HIS AMAZING WORK.   Obtain a copy of this amazing epic work and show it to all your friends and medics.    This revelatory series will change the world.     If Ty or I should meet with a sudden death, the world will know who is responsible.   Our protection is in the Lord and spreading the truth.   This is a spiritual and also very worldly battle of good overcoming sheer money making evil.
Watch
Episode 6: The NOCEBO Effect, Healing Vaccines, Advanced Detoxing & Going Inside A German Cancer Clinic
Episode 7: Heal Cancer with Clean Electricity, Unique Water, Natural Sunlight & Combining Superfoods
Episode 8: Cannabis, Nature's Epigenetic Switches, Peptides & Healing with Micronutrient Therapy
Episode 9: Cancer Conquerors & Their Powerful Stories of Victory
– See more at: https://go2.thetruthaboutcancer.com
We THE TRUSTING PUBLIC have been SO gullible, but we are now getting educated.
Ty's mission is to Educate, Expose and Eradicate.
" The Truth About Cancer" is going to do just that.
CHOOSE TO HEAL GOD'S WAY, BUILDING THE IMMUNE SYSTEM!
WATCH MY WEEKLY GET WELL STAY WELL PROGRAMS ON WWW.REVELATIONTV.COM/CATCHUP/GETWELL.
DOWNLOAD MY BOOK "GOD'S HEALING WORD"
READ TY BOLLINGER'S BOOKS "CANCER – STEP OUTSIDE THE BOX" AND "MONUMENTAL MYTHS"
Support us as we risk our lives to educate you!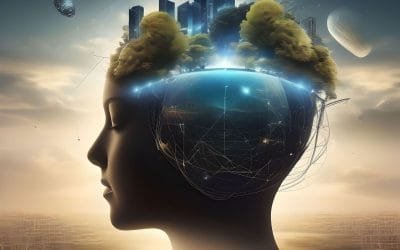 In this article, we'll delve into ten scientifically-proven methods for managing stress and anxiety in the digital age. By providing practical strategies for fostering mental well-being, we hope to empower individuals to find balance and peace amidst the non-stop digital noise.
read more