Let's delve into the remarkable advantages of Vitamin C and how it can bolster your health during the impending season.
read more
While many symptoms may be harmless and resolve on their own, there are certain warning signs that should never be ignored. These symptoms could be indicative of serious underlying health conditions that require immediate attention. Here are 10 symptoms that should prompt you to seek medical care without delay:
read more
let's have a Get Well Stay Well moment on making the most delicious brownies that are really healthy, too. No sugar, no butter, no flour, no eggs.
This is a delectable way to introduce family and friends into enjoying healthy versions of recipes they love.
Collect together the ingredients first. Two medium to large sweet potatoes, two thirds of a cup of ground almonds, half a cup of buckwheat flour or brown rice flour, fourteen medjool dates, 4 tablespoons of raw cacao, three tablespoons of pure maple syrup, and a pinch of salt.
Now to the Method!
Start by pre-heating the oven to 180 degrees Centigrade. Then peel the sweet potatoes. Cut them into chunks and place into a steamer for about twenty minutes, until they become really soft.
Once they are perfectly soft and beginning to fall apart remove them and add them to a food processor with the pitted dates – this will form one of the sweetest, creamiest, most delicious mixes ever!
Put the remaining ingredients into a bowl, before mixing in the sweet potato date combination. Stir well.
Place into a lined baking dish and cook for about twenty minutes, until you can pierce the brownie cake with a fork and bring it out dry. Remove the tray and allow it to cool for about ten minutes. Remove the brownies from the tray, leaving it another few minutes before cutting them into squares – then enjoy!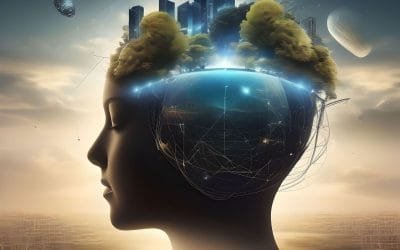 In this article, we'll delve into ten scientifically-proven methods for managing stress and anxiety in the digital age. By providing practical strategies for fostering mental well-being, we hope to empower individuals to find balance and peace amidst the non-stop digital noise.
read more