Special Geo Engineering information on Respiratory infections
Let's delve into the remarkable advantages of Vitamin C and how it can bolster your health during the impending season.
read more
While many symptoms may be harmless and resolve on their own, there are certain warning signs that should never be ignored. These symptoms could be indicative of serious underlying health conditions that require immediate attention. Here are 10 symptoms that should prompt you to seek medical care without delay:
read more
 Prevention Of Respiratory Infections
Chronic respiratory infection is now epidemic all over the globe. Mathematically speaking the greatest single source of toxic atmospheric particulate contamination is the global climate engineering assault. This fact cannot be rationally denied if all available data is investigated and examined. These particulates are platforms for fungal proliferation and thus fungal infections.
Not surprisingly, studies now show that as much as 90% of chronic upper and lower respiratory infections are fungal. To combat this source of infection, I consistently use a nasal spray/inhaler that is comprised of the several essential elements.
I fill a 2 ounce nasal spray bottle with clean water and add 1/2 pack of "Neti Pot" salt mix (available in any drug store). I then add 2 drops of tea tree oil, 2 drops of eucalyptus oil, and 2 drops of grapefruit seed extract. Shake to mix thoroughly, and put it to use. Every night before bed I spray several herbal prevention shots up each nostril while inhaling and also inhale several sprays through the throat of the same mixture.
If I feel I have had unusual exposure for any reason, I will use the spray in the morning as well. With this practice, I also rotate and occasionally switch to Olive Leaf Extract nasal spray (also available in any health food store). The importance of keeping any fungal infections (also bacterial and viral) from getting started cannot be overstated. Once deeply rooted, such infections are much more difficult to eradicate. Mainstream medical "professionals" nearly always only feed the problem by prescribing antibiotics which then kill of  beneficial organisms in our system thus further fueling fungal infections. I also utilize the following internal supplements if I am battling an infection: Olive Leaf extract capsules, Grapefruit seed extract capsules, oil of organo, garlic, and Monolaurin.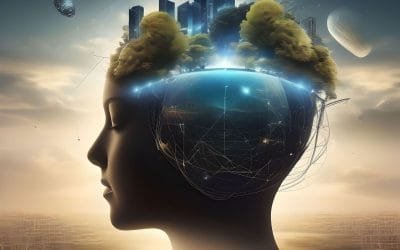 In this article, we'll delve into ten scientifically-proven methods for managing stress and anxiety in the digital age. By providing practical strategies for fostering mental well-being, we hope to empower individuals to find balance and peace amidst the non-stop digital noise.
read more