Oasis of Hope Christian Cancer Hospital, Tijuana, Mexico
Let's delve into the remarkable advantages of Vitamin C and how it can bolster your health during the impending season.
read more
While many symptoms may be harmless and resolve on their own, there are certain warning signs that should never be ignored. These symptoms could be indicative of serious underlying health conditions that require immediate attention. Here are 10 symptoms that should prompt you to seek medical care without delay:
read more
This is the state of the art hospital which pioneered the essence of the apricot seed known as laetrile or Vitamin B17 as a cure for cancer. Independent statistics show they have on average a 56% better cure rate for stage four cancers than any other hospital.
The patients do best when they have never received any damaging chemo. This was my case. Having seen my teenage daughter tortured to death by chemo and radiation in 1989, on my own diagnosis in 2003 I went on the protocol immediately. Over eight months my massive tumour, which was in the head of the pancreas, and therefore "incurable," was reduced to a mere scar in 2004. I still maintain the diet and lifestyle that healed me, and of course know that God is our healer and give him thanks every day.
Psalm 118.17 says "I shall not die but live, and proclaim what the Lord has done". This is exactly what my ministry Get Well STAY Well is about.
I followed the protocol precisely as directed by Dr. Contreras, and the laetrile administered intravenously by a brave and brilliant woman doctor in Jersey. She has retired from NHS as she could not stand to see so many patients made ill by orthodox medicine, and is now happily working in her own Natural Health practice.
The Oasis of Hope Hospital was founded by Dr. Ernesto Contreras, who was a Mexican Army doctor. He was curing patients with integrated health back in 1963.
His son Dr. Francisco Contreras, has run the Hospital since his father's passing, follows his father's tradition of caring for the patients as though they were his own family. He says he would not give any treatment that he would not give to his own mother or wife. The hospital abounds with love and compassion.
Dr. Contreras rebuilds patient's immune systems with his Integrative Regulatory therapy, always tries to do this naturally, but being one of the world's top surgical oncologist he can operate as and when necessary and even gives chemo on occasions.
Look at the website www.OasisofHope.com to see all the treatments used, such as Integrative Regulatory therapy, ozone treatments with UV, oxidative pre-conditioning, immune stimulation, signal transduction, cytoxic therapy, neutraceuticals, emotional and spiritual support.
Patients usually stay three weeks, and a companion is included in the price, sharing accommodation and all juices and food provided for the three weeks. Patients have treatments and lectures every day, and cooking classes to teach them now to STAY well once they go home. As a nurse as well as a patient, I can confirm Oasis really is the most caring hospital I have ever been in.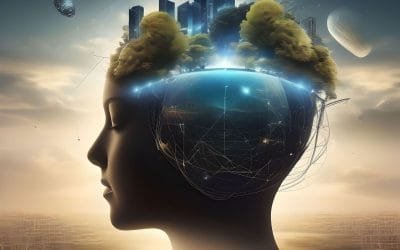 In this article, we'll delve into ten scientifically-proven methods for managing stress and anxiety in the digital age. By providing practical strategies for fostering mental well-being, we hope to empower individuals to find balance and peace amidst the non-stop digital noise.
read more