Let's delve into the remarkable advantages of Vitamin C and how it can bolster your health during the impending season.
read more
While many symptoms may be harmless and resolve on their own, there are certain warning signs that should never be ignored. These symptoms could be indicative of serious underlying health conditions that require immediate attention. Here are 10 symptoms that should prompt you to seek medical care without delay:
read more
Tarte aux Pommes a l'Orange
This is my family favourite! It's all healthy Genesis food, too!
Ingredients
400 grams of Walnuts (or mixed nuts like Walnuts and Brazils)
2 table spoons melted salted butter
8 medium sized apples
3 oranges
Apricot Jam
Method
Spread the nuts in a flan dish with sides as least 6 cms high.
Mix with melted salted butter to form the base of the Tarte.
Peel the apples and soften for 15 minutes in boiling water
Drain and blend them to a smooth apple puree, and spread on top of the nut base
Peel the oranges and cut horizontally into thin slices. Arrange the slices on top of the apple puree and cover with melted apricot jam. Set in Fridge for half an hour. Enjoy!
NOTE! You are getting your all raw, all healthy, all natural citrus Vitamin C purity and a myriad of natural minerals and vitamins from the apples and oranges, plus brain food from the walnuts. The walnut looks exactly like a brain! Its known as the Doctrine of Signatures… God gave us clues as to what works for our bodies… like celery is good for the bones, kidney beans for the kidneys, carrots for the eyes…. !
T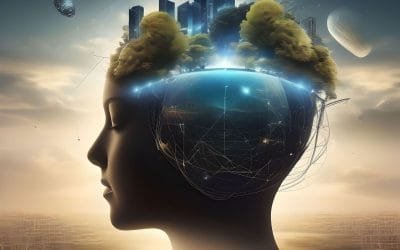 In this article, we'll delve into ten scientifically-proven methods for managing stress and anxiety in the digital age. By providing practical strategies for fostering mental well-being, we hope to empower individuals to find balance and peace amidst the non-stop digital noise.
read more