Liposomal Vitamin C is the best assimilated into our cells!
Let's delve into the remarkable advantages of Vitamin C and how it can bolster your health during the impending season.
read more
While many symptoms may be harmless and resolve on their own, there are certain warning signs that should never be ignored. These symptoms could be indicative of serious underlying health conditions that require immediate attention. Here are 10 symptoms that should prompt you to seek medical care without delay:
read more
Vitamin C saved my life in 2003 when I was given it intravenously with B17 and DMSO. ( Di methy sulph oxide,) However it is costly and invasive to have it intravenously. The best absorbed oral Vitamin C is liposomal and you can buy it from a trusted Christian site for the best value, www.GenesisHealing.co.uk.
1) Near 100% absorption orally
2) Not broken down by stomach acids as protected from digestion
3) Deep intracellular access
4) Energy sparing delivery
5) Distribution throughout the body
Intravenous vitamin C achieves high levels of Vit C extracellularly where it exerts its main effects by generating hydrogen peroxide. This is toxic to the "abnormal" cells.
Oral liposomal vitamin C enters the cell and exerts it's effects directly inside the cell.
THE LIPOSOME
1) Microscopic spheres of phospholipid ( commonly phosphatidylcholine) typically ranging 100 to 300 nanometers in diameter
2) Soluble in water and containing water soluble substances
3) Structurally similar to cell walls in the body.
4) It's easy to swallow
HOW TO TAKE
Squeeze the contents of one packet into vegetable juice or cool water. In water the liposomes appear as non dissolved large globules which you easily swallow with the water.
Each 0.3 oz. packet of Altrient C™ Vitamin C contains 1,000 mg of Vitamin C and 1,000 mg of "essential" phospholipids.
The phospholipids encapsulating the Vitamin C range in color from light orange to dark brown.
Dosage and Use
SO WE NEED TO SUPPLEMENT WITH THE BEST BIOAVAILABLE VITAMIN C. I use Altrient, which is simply A GRAM OF LIPOSOMAL VITAMIN C AND A GRAM OF PHOSPHOLIPIDS in one easy swallow.
As a pure dietary supplement for someone already in good health take one to two packets per day. Unlike animals, humans do not make Vitamin C naturally in their bodies. God told us in Genesis 1:29 what we should eat to thrive. Fruit, herbs, seeds, nuts and green plant. But today WHO tells us our soil and therefore our food is 86% deficient.
To overcome health problems simply take to bowel tolerance. When we are very sick we need a lot of vitamin C, even a gram every hour. Your bowel is your best guide in dosage.
Professor Andrew Saul, doctor to the brightest doctors, made the film "Food Matters." He recounts how serious doses reverse serious disease. http://www.doctoryourself.com/
Dr. Mark Sircus agrees. https://drsircus.com Both these sites are an absolute education in health and overcoming disease. I am so grateful to both these doctors who have featured in my TV health programs on Revelation TV for seven years.
For best results, snip or tear the notched end off the packet. Because there is alcohol in the product for preservative purposes , (this is a pharmaceutical grade natural grain alcohol which will not cause any ill effects in the body), it is advised so as not to consume the alcohol in the product, to open the packet and let it sit for 10-15 minutes to let the alcohol evaporate. (Do not let it sit for more than 8 hours because it will oxidize).
Then squeeze into 1/4 to 1/3 a glass of vegetable juice or water. Drink on an empty stomach, and wait at least 15 minutes before eating. Do not mix the product with a hot beverage or with any high-speed blenders or food processors.
Who should not take Vitamin C or take extra care?
Any patients with hemochromatosis ( Iron Overload ) should avoid as the vitamin C will increase the body's already too high Iron levels.
Any patients with G6PD (glucose-6-phosphate dehydrogenase deficiency) should talk to a nutritional doctor before taking Vitamin C as to the MAXIMUM dose they can take.
Any patients with known kidney failure or patients receiving kidney dialysis should avoid due to the risk of kidney stones.
Patients on Warfarin or oral anticoagulants ( blood thinning tablets) should let their haematologist know they are taking Vitamin C.
Storage Instructions
Store in a cool, dry place. Do not freeze or place the product in direct sunlight for extended periods of time.
Shelf Life
When stored properly, the ALTRIENT C will stay 100% effective for a minimum of 12 months from the time of purchase. The expiration date is on the bottom of each carton and on each packet as "XMM/YR".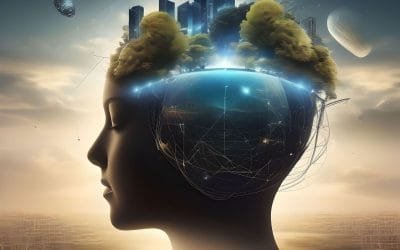 In this article, we'll delve into ten scientifically-proven methods for managing stress and anxiety in the digital age. By providing practical strategies for fostering mental well-being, we hope to empower individuals to find balance and peace amidst the non-stop digital noise.
read more