KIDDIE CHEWS – Children's multi vitamin and mineral combination
Let's delve into the remarkable advantages of Vitamin C and how it can bolster your health during the impending season.
read more
While many symptoms may be harmless and resolve on their own, there are certain warning signs that should never be ignored. These symptoms could be indicative of serious underlying health conditions that require immediate attention. Here are 10 symptoms that should prompt you to seek medical care without delay:
read more
The unique formulation combines essential vitamins, minerals, beneficial herbs, bio-culture and DHA to create a comprehensive formula that supports overall immunity, vitality and well-being.
This thoughtfully crafted blend of vitamins and minerals delivers comprehensive support for various aspects of your child's health, including immune system support, promoting healthy growth and development, strengthening bones and teeth, enhancing energy levels, boosting cognitive function and more.
NO ARTIFICAL FLAVOURS
About the vitamin, minerals and omega-3 ingredients
Vitamin A:
Supports normal iron metabolism, skin, vision, mucous membranes and the immune system.
Vitamin C:
Aids the immune system, collagen formation, energy metabolism and reduces fatigue.
Vitamin D:
Supports the immune system, bone health, muscle function and cell division.
Vitamin K2:
Promotes blood clotting and maintains healthy bones.
Zinc:
Essential for DNA synthesis, metabolism, immune function and more.
Selenium:
Maintains hair, nails, thyroid and supports the immune system.
Docosahexaenoic Acid (DHA):
Vital for brain and eye health, normal triglyceride levels, brain function and vision.
About the herbal and probiotic ingredients
Black Elderberry:
Widely recognised for its immune-boosting and antioxidant properties. Packed with anthocyanins and flavonoids, these berries fortify the body's natural defences.
Blackcurrant:
A superfruit rich in vitamin C, surpassing oranges threefold in antioxidant power. It's loaded with nutrients like calcium, potassium, iron, and anthocyanins. Blackcurrants provide energy, combat inflammation and support eye and joint health.
Rosehip:
A great source of vitamin C and bioflavonoids, which enhance vitamin C absorption. Also contains vitamins A, B1-3, K, and iron.
Elderberry:
Known for its high vitamin C content and rich in vitamins A, B and flavonoids. Boosts immune function by promoting cytokine production.
Beetroot:
Abundant in antioxidants, vitamins (A, B, C) and essential minerals. Supports the immune system by aiding in cell oxygenation and blood cell production.
Lactobacillus Acidophilus (50 million CFU):
A well-known friendly bacteria essential for gut health and overall well-being. Naturally occurring in the gut and extensively researched for its various health benefits.
Kiddies Chew's is a special combination of vitamins, minerals, bio-culture, herbs and DHA. It comes in chewable tablet form and a zingy blackcurrant flavour that kids just love! Recommended for children aged 5 years and up.
 Multi vitamin, mineral and herbal combination for kids aged 5 and u

Zingy blackcurrant flavour chewable tablets

With DHA (Docosahexaenoic Acid) – a long-chain, highly unsaturated omega 3 fatty acid

With Lactobacillus Acidophilus bacteria bio-culture (50 million cfu)

With black elderberry, blackcurrant, rosehip, elderberry and beetroot
SIZZLING MINERALS
Discover The world's first and only, great tasting effervescent wafer containing our Pure Plant Derived Minerals Complex.V
Each Sizzling Mineral wafer/tablet contains the full spectrum of plant-derived minerals and trace elements and the taste is astounding. Children love the taste so you should no longer be faced with the difficulty of getting your children to take the minerals they need daily.
MULTI-ACTION JOINT SUPPORT (30-Day Supply – Orange Flavour)
USING OUR MOST ADVANCED JOINT SUPPORT FORMULA
You've probably tried everything else, now it's time to eat Ultra-Flex Gel and enjoy the benefits and freedom of movement you deserve. Ultra-Flex Gel employs a highly absorbent bioavailable gel formula that is much more effective than tablets and capsules. Convenient Sachets Containing Edible Gel (Orange Flavour).
A natural supplement used for:

 Backache

 Sciatica

 Knee, Shoulder & Elbow Pain

 Arthritic / Rheumatic Pains

 General Aches & Pain in Joints

 Minor Sports Injuries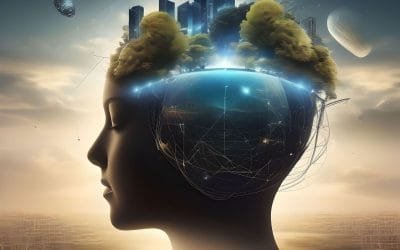 In this article, we'll delve into ten scientifically-proven methods for managing stress and anxiety in the digital age. By providing practical strategies for fostering mental well-being, we hope to empower individuals to find balance and peace amidst the non-stop digital noise.
read more