God promises in Jeremiah 30:17 that He will restore our health and heal our physical and emotional wounds!
Let's delve into the remarkable advantages of Vitamin C and how it can bolster your health during the impending season.
read more
While many symptoms may be harmless and resolve on their own, there are certain warning signs that should never be ignored. These symptoms could be indicative of serious underlying health conditions that require immediate attention. Here are 10 symptoms that should prompt you to seek medical care without delay:
read more
I believe that when we return to God's practical advice in the old testament as well as the new, we heal our lives in practical ways.   
In this new great revival, which is happening right now, people are being healed by the Holy Spirit.   Jesus came to show the way of love.  He healed ALL who were sick.  He did it miraculously with his Holy Spirit.  He raised the dead.   He raised Lazarus after Lazarus had been in the tomb for three days.   And he also raised the twelve year old daughter of Jairus. 
All those who believe gain the greatest healing.  This is salvation when we pass out of this life.   We ALL do!
Judaic heritage
But our Judaic heritage has so much to offer as well!   
The Genesis 1:29 and 30 creation diet of plant based living enzymes heals us physically.  Its now seen scientifically as the only diet that is sustainable for life on our planet.   The Genesis plant based diet also detoxes pollution from the body.   Just as Jesus heals our mind and spirit, returning to the peace that passes all understanding, The laws in Leviticus, Exodus, Numbers and Deuteronomy help us GET WELL AND STAY WELL!   Read them in your Bible.   
Book of Job
Turn to the book of Job.   Job was tested physically through terrible afflictions, sickness and loss.   He came through to restoration of all he had lost.
Book of Psalms
The book of  150 Psalms contains the amazing Psalm 103.  It is my favorite scripture as it gives the gospel   God forgives ALL our sins, and then he heals ALL our diseases!   Its a faith thing!  Only through the blood of Jesus can we be forgiven.   That is why Jesus went to the whipping and horrific cross for us.  By his stripes we are healed…   By his Blood we are saved,  He did it for our salvation.   Our "atonement".  At one ment with HIM.   Are you saved?   If not, simply ask Jesus to come into your life right now.  Do it from your innermost being and see what happens!   Great things that you have never even dreamed of.
Praise the Lord, O my soul, in all my innermost being, praise His Holy Name  Praise the Lord O my soul and forget not ALL his benefits.  He forgives all your sins, heals all your diseases.  He saves you from the slimy pit.  He restores you with love and compassion.   He fills you with GOOD things, so your youth and strength are restored like the eagles!
Proverbs
The Book of Proverbs has 31 chapters.   See the wisdom culminating in the chapter on the Godly wife.   She is an entrepreneur as well as the perfect wife, mother and grandmother.
Book of Jeremiah
Read Jeremiah – known as the weeping prophet – to see how he endured and overcome the most dreadful persecution and attacks.
Jeremiah 6:8 You must go to everyone I send you to and say whatever i command you. Do not be afraid of them. I am with you and will rescue you says the Lord.
Spread the healing and restoring WORD of God to all!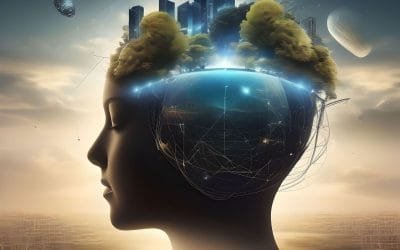 In this article, we'll delve into ten scientifically-proven methods for managing stress and anxiety in the digital age. By providing practical strategies for fostering mental well-being, we hope to empower individuals to find balance and peace amidst the non-stop digital noise.
read more