Gluten Free Chia and Buckwheat Bread
Let's delve into the remarkable advantages of Vitamin C and how it can bolster your health during the impending season.
read more
While many symptoms may be harmless and resolve on their own, there are certain warning signs that should never be ignored. These symptoms could be indicative of serious underlying health conditions that require immediate attention. Here are 10 symptoms that should prompt you to seek medical care without delay:
read more
A healthy, gluten free, utterly delicious bread
The following ingredients make one loaf
One and three quarter cups of whole raw buckwheat (this is gluten free)
One quarter cup of whole chia seed
One cup water (use half to soak chia seeds and the other half to combine in the food processor or blender)
One quarter cup of coconot oil
Half a teaspoon of bicarbonate of soda
1 teaspoon Himalayan rock salt
Juice of half a lemon
Method
Preheat oven to 170 C / 320 F (fan forced oven).
Soak the buckwheat in plenty of cold water for two hours, until softened.
Soak the chia seeds in half a cup of cold water until gelatinous – this takes about 30 minutes.
Drain the buckwheat and rinse through a fine sieve.
Make sure all the water is fully drained.
Place the buckwheat into a food processor.
Add the gelatinous chia mixture, also half a cup of water, coconut oil, bicarb soda, salt and lemon juice.
Mix in a food processor for three minutes.
The bread mix should resemble a batter consistency with some whole buckwheat still left in the mix.
Spoon into a loaf tin lined with baking paper on all sides and the base.
Bake for 1 hour and 15 minutes until firm to touch and bounces back when pressed with a fingertip.
Remove from the oven and cool for approximately 30 minutes.
Remove from the tin and cool completely on a rack or board.
The bread should be slightly moist in the middle and crisp on the outside.
Cool completely before eating – (I can never wait that long!!)
For an extra treat, you could place some thinly sliced bananas on a slice!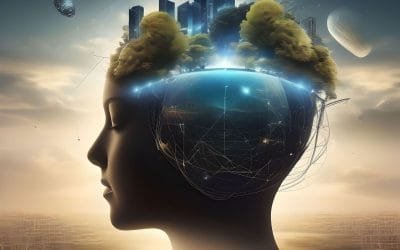 In this article, we'll delve into ten scientifically-proven methods for managing stress and anxiety in the digital age. By providing practical strategies for fostering mental well-being, we hope to empower individuals to find balance and peace amidst the non-stop digital noise.
read more