Let's delve into the remarkable advantages of Vitamin C and how it can bolster your health during the impending season.
read more
While many symptoms may be harmless and resolve on their own, there are certain warning signs that should never be ignored. These symptoms could be indicative of serious underlying health conditions that require immediate attention. Here are 10 symptoms that should prompt you to seek medical care without delay:
read more
GET WELL AND STAY WELL!  
MY VISION IS TO CREATE A CHRISTIAN GET WELL STAY WELL HEALING CENTER IN EUROPE WHERE PEOPLE CAN COME TO A SAFE, CARING ENVIRONMENT LIKE THE OASIS OF HOPE CHRISTIAN CANCER HOSPITAL IN MEXICO, TO LEARN HOW TO LEAD THE GENESIS 1:29 AND 30 LIFESTYLE WHICH HEALED ME FROM PANCREATIC CANCER IN 2003.   
Former British Red Cross nurse and Houses of Parliament researcher Felicity, a Hallelujah Acres Christian Health Minister, and Hippocrates Health Educator, is a Senior Associate of the Royal Society of Medicine in London, England.   She is also a member of the International Medical Veritas Association and Campaign for Truth in Medicine, and offers Get Well – Stay Well courses in Europe for people who seek health and abundant energy.
Felicity lost a 20 year old daughter to chemotherapy for cancer which started her on a journey of twenty five years of research into alternative cancer treatment.
She herself was healed from a diagnosis of pancreatic cancer in 2003 with this inexpensive, immune system building, detoxing, body-mind-spirit-environment program. This is based on the Genesis herb, vegetable, fruit, seed and green plant diet advocated in the first book of the Bible, Genesis 1:29 and 30 and again in the first chapter of the book of Daniel. The diet is now proven scientifically to heal all degenerative disease.
Felicity wrote a book called God's Healing Word, and from 2012 – 2018 presented for seven years her "Get Well Stay Well" satellite TV health program reaching 169 countries.
The program is about strengthening our God-given Immune System, understanding the infinite intelligence of the biology of cells, eliminating toxicity and restoring deficiency with the living foods we were designed to live on.
When she was given only weeks to live, she had intravenous laetrile (Vitamin B17) from the essence of apricot seeds as advocated a century ago by Professor John Beard of Edinburgh University, Dr. Ernst Krebs and now being used by Dr. Francisco Contreras at the Oasis of Hope Hospital, Mexico and other major natural clinics around the world. As this is a natural product which cannot be patented and huge profit made from it, Big Pharma who controls oncology chairs bans it is most countries.
So Felicity was searching for an easily accessed source and found it in the laetrile-rich juiced barley and wheatgrass advocated by Hallelujah Acres and Hippocrates Health Institute, together with the body, mind and spirit detox programme she followed to heal herself. She went to train in USA at the five foremost serious health Institutes, also India, Hong Kong, Canada, Australia and New Zealand.
Blood tests and cancer markers do not lie. This science is proven. Unlike the allopathic modalities of surgery, chemotherapy and radiation, the Get Well Stay Well program addresses the CAUSES of disease, and eliminates them, so disease does not return as long as we maintain the program.
This is why Felicity calls her courses Get Well – Stay Well.
Surgery, chemo and radiation sometimes need to be used when cancer affects the entrance or exit to the body, and time is short. They can be used to shrink tumors so that the immune system has TIME to heal. This is the strength of INTEGRATIVE MEDICINE, the best that orthodox and natural medicine have to offer. Simple, non toxic remedies like sodium bicarbonate, magnesium, colonics and ozone therapies are now being used with great effect at the best international clinics. See websites like www.worldwithoutcancer.org, www.credence.org, www.drcelltox.com and www.IMVA to see the results.
To STAY well we have to take responsibility for our health and change our lifestyle from the one that made us ill in the first place. Every cell in our body responds to every thought that we think, so we have to detox WHOLISTICALLY in body, mind and spirit. This is not a diet, but a LIFESTYLE – and its wonderfully energising!
Disclaimer: This website and my courses are not intended to provide medical advice or to take the place of medical advice and treatment from your personal physician.  By law patients must consult their own health care provider.
My website, books and courses are for the express purpose of sharing educational information, scientific research, and biblical truth gathered from research, studies and my own experiences, together with that of the health care professionals, scientists, nutritionists and health freedom advocates who trained me.
Readers and TV viewers are advised to consult their own qualified health care professionals regarding the treatment of their medical problems. If taking prescription medications, you should consult with your own physician and not take yourself off medicines. Should you choose to make use of the information without first consulting a physician, you are prescribing for yourself, which is your constitutional and divine right.
However Felicity Corbin Wheeler takes no responsibility for any possible consequences you may have in following such changes in your diet and lifestyle. You must, by law, consult a qualified medical practitioner before making any health changes. Choose one who understands wellness, the immune system and nutrition and is prepared to spend time listening to you. Remember God's ordained our diet in Genesis 1:29 and 30. This restores deficiencies of living enzymes to our cells, and re-hydrates the body. In God's Word we learn how to turn stress into shalom. Only then can we be truly blessed in body, mind and spirit.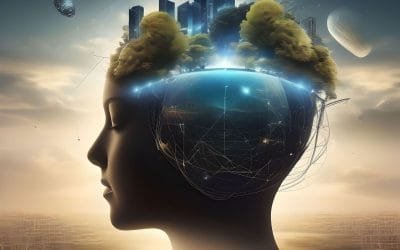 In this article, we'll delve into ten scientifically-proven methods for managing stress and anxiety in the digital age. By providing practical strategies for fostering mental well-being, we hope to empower individuals to find balance and peace amidst the non-stop digital noise.
read more