Let's delve into the remarkable advantages of Vitamin C and how it can bolster your health during the impending season.
read more
While many symptoms may be harmless and resolve on their own, there are certain warning signs that should never be ignored. These symptoms could be indicative of serious underlying health conditions that require immediate attention. Here are 10 symptoms that should prompt you to seek medical care without delay:
read more
Sugar and dairy cause disease!
Here is the delicious sugar and dairy free chocolate snack that could even save your life! Every cancer patient who has done their research knows that they have to cut out chocolate because of the sugar and dairy content. This is really hard, especially at a time of stress! We know how chocolate gives us that wonderful lift. And now we can indulge, guilt free! Bliss!
The new HEALTHY chocolate snack!
For this reason, Peter Willoughby, the health hero who founded https://simplynaturals.com/114946 , designed the most delicious and nutritious HEALTHY chocolate snack. I really love these Kwix snacks and I order boxes of them each month for my family and myself, and any visiting Get Well Stay Well friends.
Why Kwix is so healthy…
Kwix are a plant based protein digestive enzyme and mineral snack bite weighing 22 grams. This pure cacao flavoured snack is full of 100% natural essential plant derived nutrients wrapped up in an all new, environmentally friendly and bio-degradable packet.
Easy to keep handy!!
So they are perfect to carry in a handbag, sports bag and school lunch packs. My grandchildren absolutely love them. I GENUINELY prefer them to any chocolate I have ever eaten. Ordinary chocolate now tastes unbearably sugary and sickly to me now.
What's in them?
Kwix Snacks contain a blend of chicory root carob and date, pea protein isolate, pea protein crispies, coconut oil, peanut paste, cacao nibs, fibre, natural beany vanilla extract, digestive enzymes, Himalayan pink salt, and Simply minerals.
They are suitable for vegetarians, vegans, coeliacs, gluten free, halal. non alcohol diet, lactose free, wheat free, non GMO.
They do not contain animal products or derivatives of wheat, rye, barley, oats, spelt, kamut, buckwheat, crustaceans, soybeans,, milk, celery, mustard, sesame, or sulphur dioxide.
ALLERGY WARNING CONTAINS NUT PRODUCTS
So filling!
1 Kwix Bite is 22 grams. They are so filling that just ONE makes a breakfast, lunch or supper for me!
Buy Direct from https://simplynaturals.com/114946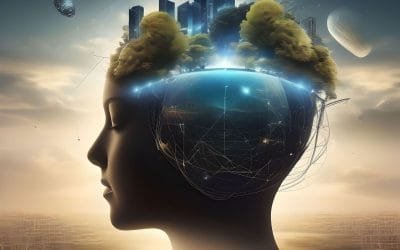 In this article, we'll delve into ten scientifically-proven methods for managing stress and anxiety in the digital age. By providing practical strategies for fostering mental well-being, we hope to empower individuals to find balance and peace amidst the non-stop digital noise.
read more